Image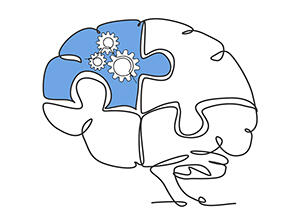 Assignment wrappers are communication tools that facilitate partnering with students to analyze their work and their learning. The use of assignment wrappers can help students improve on future assignments and let students know that you are available to help them succeed.
The following example shows a wrapper for a writing assignment and includes four essential elements: rationale, reflection, comparison, and adjustment. A rationale gives the reasoning behind the use of the wrapper, the reflection section helps students engage with the way they tackled the work for the assignment, the comparison section guides students as they consider what they've done well and what areas need improvement, and the adjustment portion helps them consider tweaking their studying and learning process and signals your willingness to help.
---
Rationale
This activity will help you evaluate your preparation and performance for this assignment and help you adjust your future practices. The goal is to help you improve the quality of your writing. Your responses will have no effect on your grade and are solely to help you improve. Being totally honest with yourself is an essential part of self-examination.
Reflection: How did you tackle this assignment?
This includes consideration of time management and the percentage of time you spent on the following:
____ PREPARING: reading and note-taking on the class materials and researching/finding supporting articles and taking notes on them.
____ THINKING: putting the assignment into your own words, consulting the grading rubric, thinking, brainstorming, conceptualizing, and sharing ideas with others (Thinking includes understanding the issue(s), thinking about supporting your position, and figuring out how to connect to your audience).
____ WRITING: writing an admittedly bad first draft and letting it sit around for at least a day.
____ EDITING: revisiting the first draft and editing it for clarity /making sure support is in place for your arguments/getting your citations right/working with our writing tutor.
____ FINALIZING: preparing for submission: final read-through, tweaking - formatting, proofreading, etc..
Comparison
Now that you've looked over my feedback and the rubric and have considered the way you tackled the assignment, consider this question: What kinds of mistakes did you make?
Adjustment
What will you do differently next time? Naming three specific things is a good goal. Do you have the information necessary to meet the goals you've set? What else do you need? What can I do to help you?
---
Research Associated with this Example
Contributor(s)